Get link

Facebook

Twitter

Pinterest

Email

Other Apps
(FemCaliburs is switching to WordPress. While it won't effect where you visit to read us - it will MUCH improve the quality of our post. Blogger isn't working kindly with our post - and we see something different in our writing and spacing than what is published. Bare with us as we work on fixing these problems and please TRY to enjoy!)
As the first day of fall is checked off the calendar, I anticipate the hikes with my fur kid; The fresh crisp air clearing the smog from my lungs, brown leaves crunch under our feet, allowing my furry friend to lead the way. Daphne's damp black nose stays mostly to the air, occasionally dipping at the ground, the smells intoxicating her small body. While the newly painted trees, struggle to keep their dressing through the breeze, wildlife is more easily exposed through the plants that have already dried, making it easy to spot the graceful deer life. This is my fall Zen .
Unfortunately mother earth's calendar runs different than ours, and as I struggle to find a way to stay cool in the eighty-five (plus) degree weather, swimming pools closed for the end of summer, there is one thing that gets me excited about fall (other than the grocery stores lining their shelves with 'pumpkin anything' and 'pumpkin everything.')
Fall Fashion.
My lifestyle doesn't allow me to always show off the newest trends and my value of comfort often drags me back into those yoga pants most days, but staying up to date on all the latest trends, and admiring those of you, who pull them off, is drunk love for my soul.
Here is what I found for Fall Fashion of 2017 and what will work for me, a mom, who values the everyday comfort too. I've found and searched the UNDER $100.00 on where you can buy these fashions, while staying on your beauty budget. Let's be everyday woman practical.
First let us touch base on the wonderful
'mom'
friendly trends, pulling off
the style
works with our
lifestyle
!
PURSES!
Great news! The 90's backpack purse is back in style! Watch out men, this young looking trend might fool you to believe we are single, but we can hide diapers, wipes and fruit snacks in these things….without a diaper bag in site. Here are some of my favorite styles with great prices.
DV Backpack Cognac (Red)
Target $29.99
Jessica Simpson
Nordstrom Rack $59.99
Ring Backpack
TJ Maxx $29.99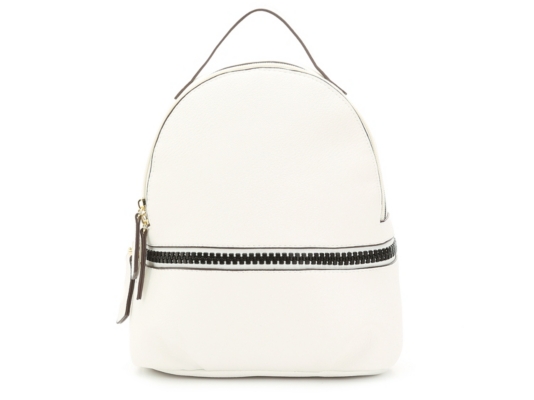 Zip Around Mini Backpack
DSW $29.95
Montana West Ave
JC Penney $35.00
The back pack isn't the only purse in style this fall, willing to be stuffed with first aid kits, chips and our wallet! The bucket purse is also bulky enough to hide our mom duties while allowing it to rest across our chest and free up our arms.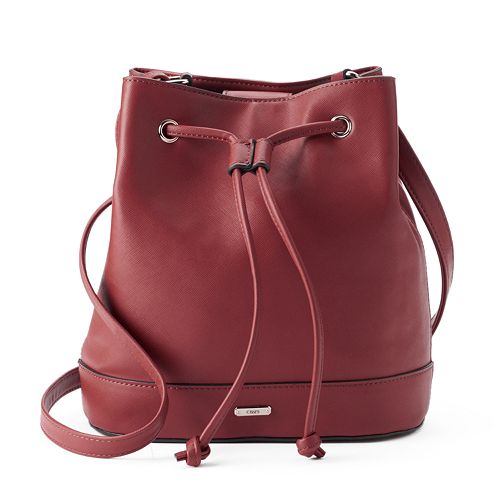 Chaps Ayla Drawstring Bucket Bag
Kohls $59.00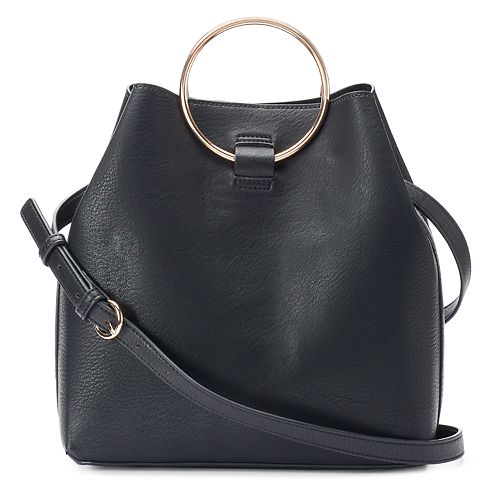 LC Lauren Conrad Ring Large Bucket Bag
Kohls $62.30
Miss Lulu Leather Look Boho bag
Sears $49.99
These amazing purses aren't the only trend happening this fall, allowing women easy comfort. The 90's overalls are back
in!
While this
look
reeks Rachel Green in the hit TV show
'Friends'
it might be a nostalgic sport to trend
(you hear the theme music don't you...?)
This is a look I can get on-board with. Not only do I still have my 90's shorts overalls, but I've never mind the comfy attire where the breeze can sneak in the sides and tickle my legs. Here are some cute options with budget prices.
Destructed Button Front Overalls
Target $ 39.99
Fall Potluck Overalls
ModCloth $79.99
Fall Potluck Overalls


Nordstrom Rack $49.97
One fall fashion I'm having a hard time jumping on board with is the white boots. Not that I don't like the style, but I have to admit, as an 80's girl I do continue to see this in my head while shopping for them:


Let's get serious for a moment. I suffer from some disastrous 'trip toe.' (This is when you walk and one lazy foot always scuffs the toe of your shoe, causing you to reveal the naked.) White boots will reveal some serious trip toe. That being said, these would be posh for a night out on the town with dark jeans and a trendy top slightly revealed behind a leather or jean jacket. You can check out these deals I've found for the white boot, woman that wear it, I can envy you from across the room.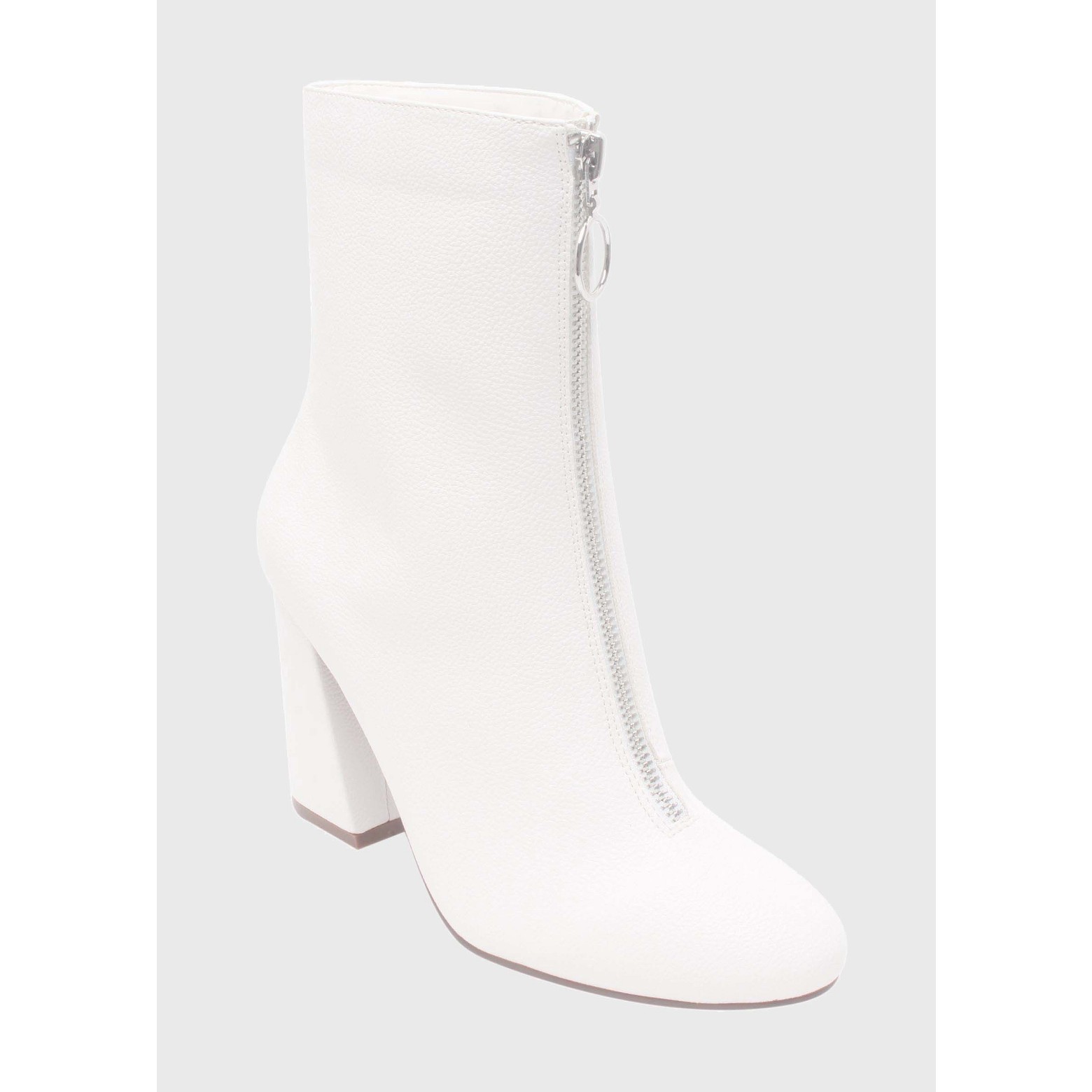 Women's Keisa Patent Zip Front
Target $44.99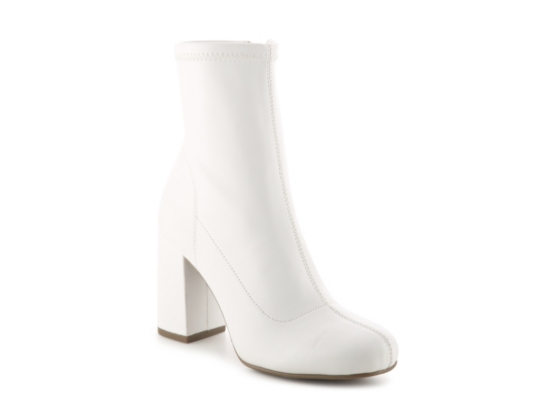 Mia Valencia Bootie
DSW $39.99
SHEIKH Boot Kalisa
Sheikh $34.99
While mom-hood makes a white a risky color, I'm thrilled that my favorite color has moved to the
IN
list. Red. The most sexy, passionate, and romantic color! Though my 90's dark tresses allowed me to show off this color with a more earthy tone, I'm confident my blonde locks will fire the fashion in other ways. I'm excited about red!
Dona Morgan
Norstrom Rack $39.97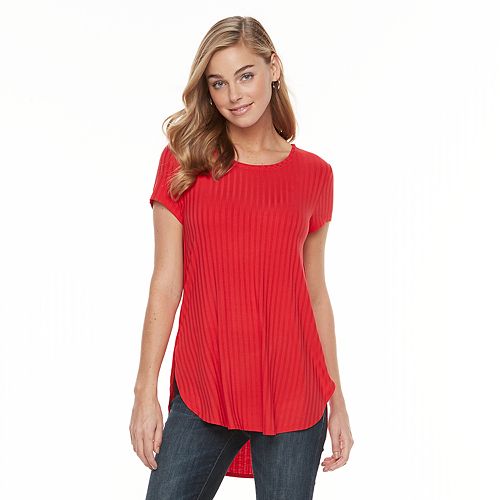 Apt. 9
Kohls $19.99
Worthington Slim Fit
JCPenney $42.00
Sooooo..... let's move on to the T-shirt with a silk camisole top or dress has weaseled its way from the 90's to the 21st century. Clueless anyone? As if!
Here is how you are suppose to wear it in the today world:
(all Links provided on source picture)
You just go on with your confident self and let that camisole show freely!
Either Way, while I'm uncomfortable in public displaying, what feels like my personal lingerie, I will avoid the sleek dresses and ponder on the tops; not yet convinced that this fashion will peel away my soul layers, back to an eighteen year old mind set. If you want to jump on board this sultry visual, here are some budget buys you can get the look:
Slip Style Dress J Brand Lily Silk Brooklyn Dress
H&M $79.99
(on sale)
Neiman Marcus
$44.00 Lily Silk $49.99 Cami NYC $87.00
A formal employee of the Cincinnati and New York, Long Island locations, I'll most likely choose the New York & Co. version - I feel like I'm getting the best of both worlds.
New York&Co. $34.96 (on sale)
Last Fall Fashion 2017 that I'm going to mention is the sling back shoe. If you have no idea what that is it looks like this:
Great style for moms, who need to run after their children, and for the ladies working in the city, lots of walking to do. Here are some other great deals on this beautiful shoe!
Square Toe Sling Back Cecilia Sling Back Flats Turn Back Prime
H&M $24.99 Boden $58.80 ModCloth $49
Embrace yourself in this years' stripes, floral, high-waist jeans and jean on jean material as it mates. Ladies, the nineties is easing its' way back in! I'm not a fan of chokers, as they pry into the fashion world, but I sure USE to BE! I have my 1990's choker originals STILL and I'll mail them to you, free of charge, if you follow these three easy steps to qualify:
1) Post any FemCalibur Fall blog to ONE of you social media sites
2) Subscribe at our blog www.femcalibur.com by clicking that taunting subscription button
3) Email us at bloggingladies2017@gmail.com with your name, your choker choice, and which social media site you shared US with!
I will then draw a name, email you, ask for your address, and mail the choker of your choice. Good luck and May The Force Be With You!
Choker 1
Black Beading surrounded by gray-blue bead
Choker 2
Red, Pink, Ice beading with red jewel
Choker 3
Butterfly amber and chocolate
Choker 4
Butterfly Bone and Rose Gold
Choker 5
Beading Pink and Ice
Choker 6
Beading Amber and Copper
Choker 7
Rustic with colored beading
(My favorite I wore ALL the time in the mid 90's)


Good Luck with the Fall Fashion.... or stick to the yoga pants...
As long as you OWN it you'll look good!




PS:

STITCH FIX

modeling coming this week! If you missed the video,















(Any companies listed and links are not affiliated with Femcalibur - all pictures and websites have been done by personal shopping experiences and google searches. )
Get link

Facebook

Twitter

Pinterest

Email

Other Apps